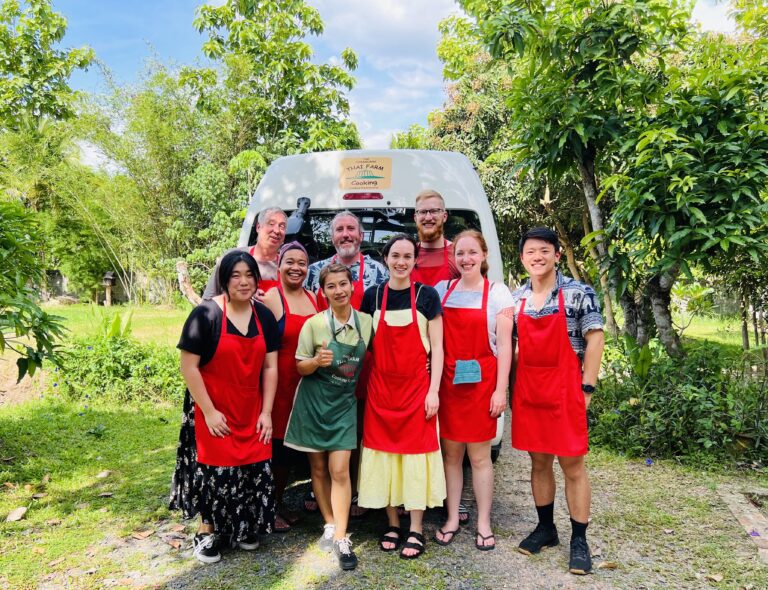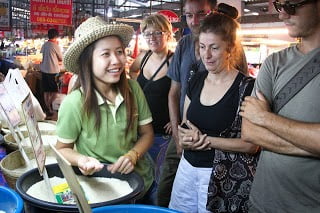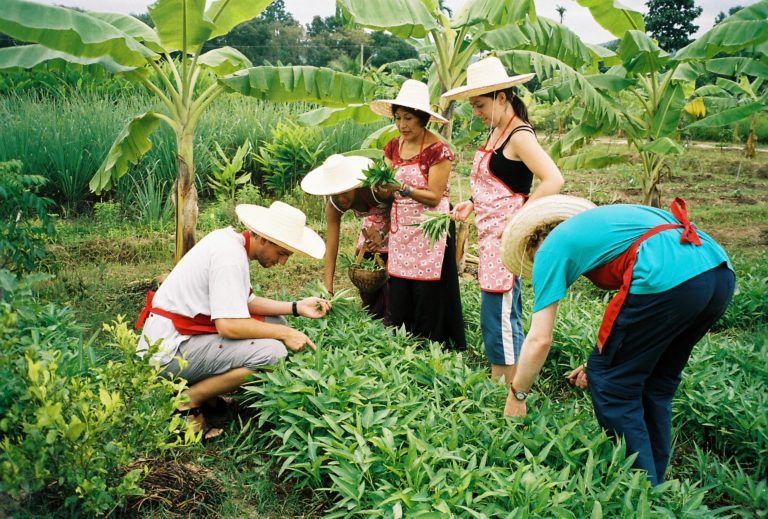 Learn about ingredients
at our organic farm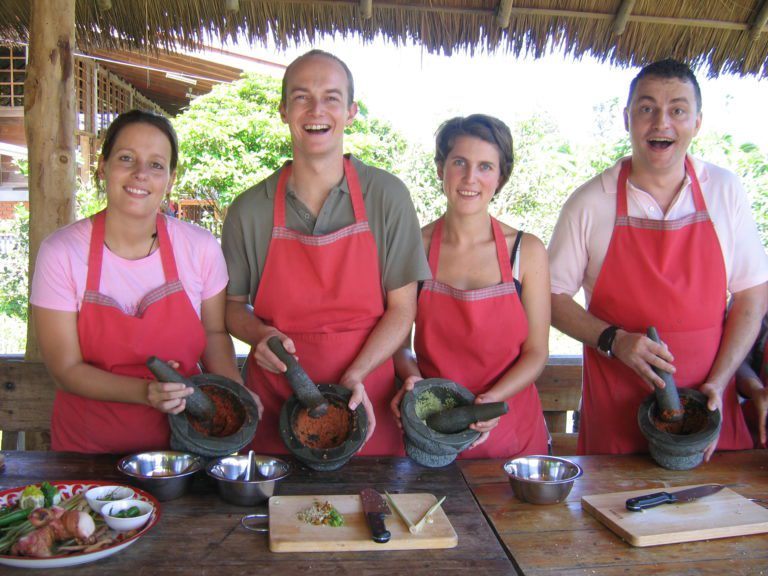 Make your own curry paste
One person = one mortar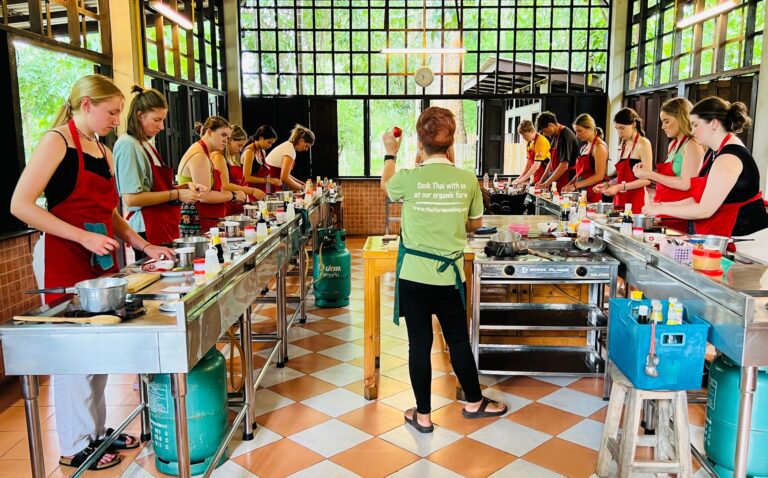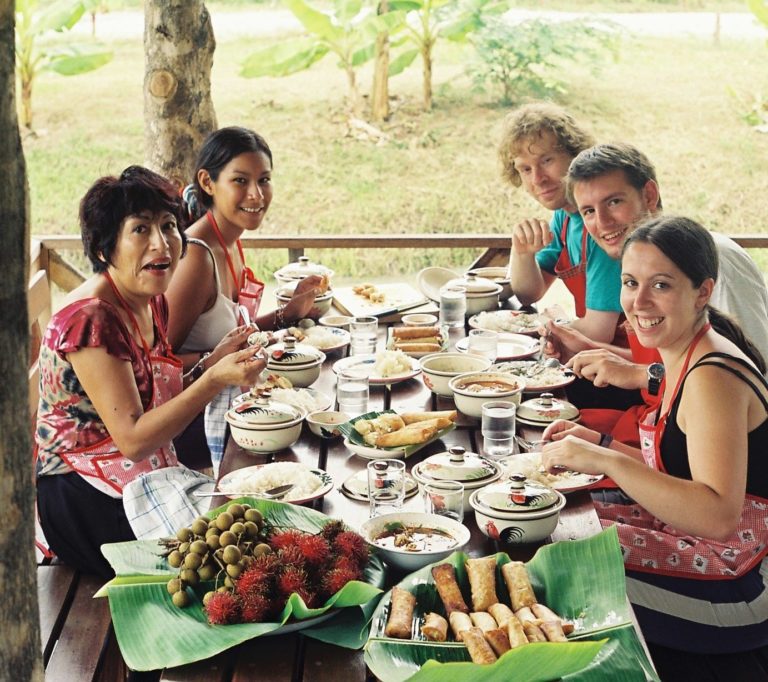 Join us for a FUN AND AUTHENTIC farm-to-table cooking experience!
Visit the local market

Learn about herbs and ingredients at our organic farm

Homemade organic lemongrass tea and drinking water

Transportation by aircon minivan (if in our pick up zone)
Full color recipe book with photo instructions and
our digital e-recipebook is also available

Food (lunch or dinner) and all ingredients for cooking

An individual cooking station, learn by doing!

Instruction in English by a Thai cooking teacher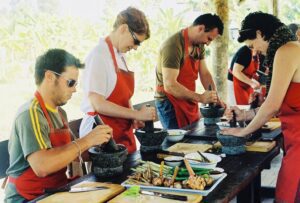 LEARN TO COOK THAI FOOD AT OUR THAI ORGANIC FARM COOKING SCHOOL IN CHIANG MAI, PICK FRESH INGREDIENTS AND COOK HEALTHY FOOD EVERY DAY!
Escape from the bustling city for a day. Come for a Thai cooking class in Chiang Mai and learn how to prepare and cook a Thai meal while enjoying the relaxing non-touristy countryside. On the way to the farm we will stop at a local market for a brief tour. Our school is approximately 17 kms from Chiang Mai city. Upon arrival we will take you around our organic farm.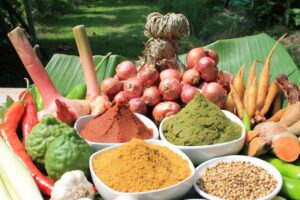 You will be able to see many different kinds of organic herbs, vegetables and fruits that we proudly grow ourselves. You will be given the opportunity to pick some of the fresh ingredients that you will use while preparing your favorite dishes in one of our spacious well equipped kitchens. Each person will have his/her own cooking station.Finally, enjoy eating your meal on the terrace overlooking the fishpond where you will have a splendid view of the entire farm as well as the lush nearby mountains.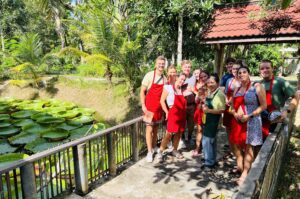 YOU WILL LEARN MORE THAN COOKING!

When you partake in a cooking course at the Thai Farm Cooking School in Chiang Mai, you will learn everything about Thai cooking, but you will also definitely see how a Thai family with many years of experience and resourcefulness creates a self-sufficient and independent farm. We know that your time with us will go well beyond a kitchen setting. It's a truly unique experience raised on a labor of love and much hard work.
thai cooking classes,thai cooking school