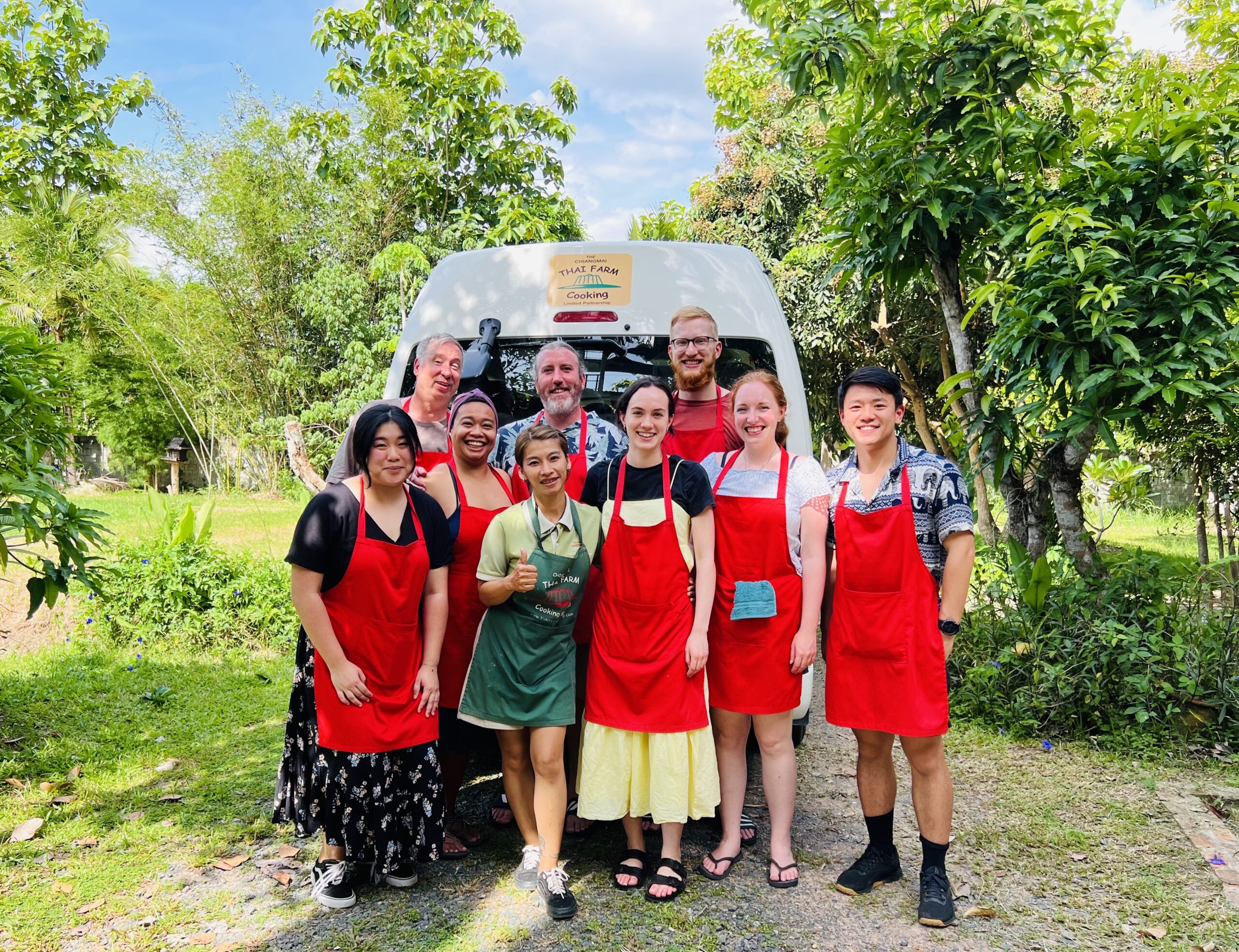 ' Sawasdeekha' which means 'Hello'. We are happy to welcome you to our Thai organic farm cooking school in Chiang Mai. Our cooking instructor will pick you up at your hotel ( if in our pick up zone ) by air-conditioned minivan. Meet your new friends for the day and we will take a 15 minute drive to the local market.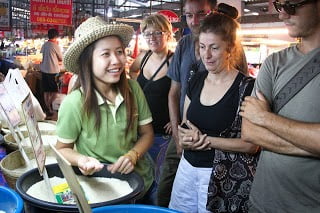 We will take you to Ruamchook market, which is a large and clean market just outside the city on the way to our farm. Your cooking instructor will explain you about rice, how they make fresh coconut milk and how to choose seasoning products. Afterwards, you will have time to walk around the market to take pictures and watch vendors selling their produce.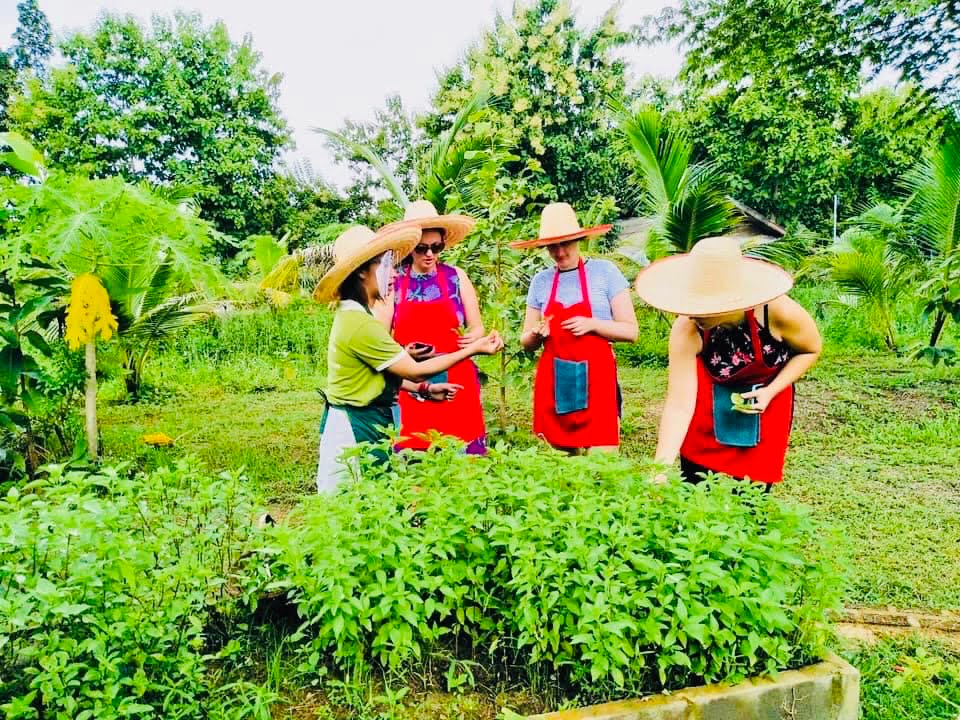 After 20 minutes driving from the market, we will arrive at our organic farm. Our guests love the view of the surrounding mountains and the tranquility of the countryside. We will take you around the farm, explain you about the ingredients, how we pick them and show you how they actually grow.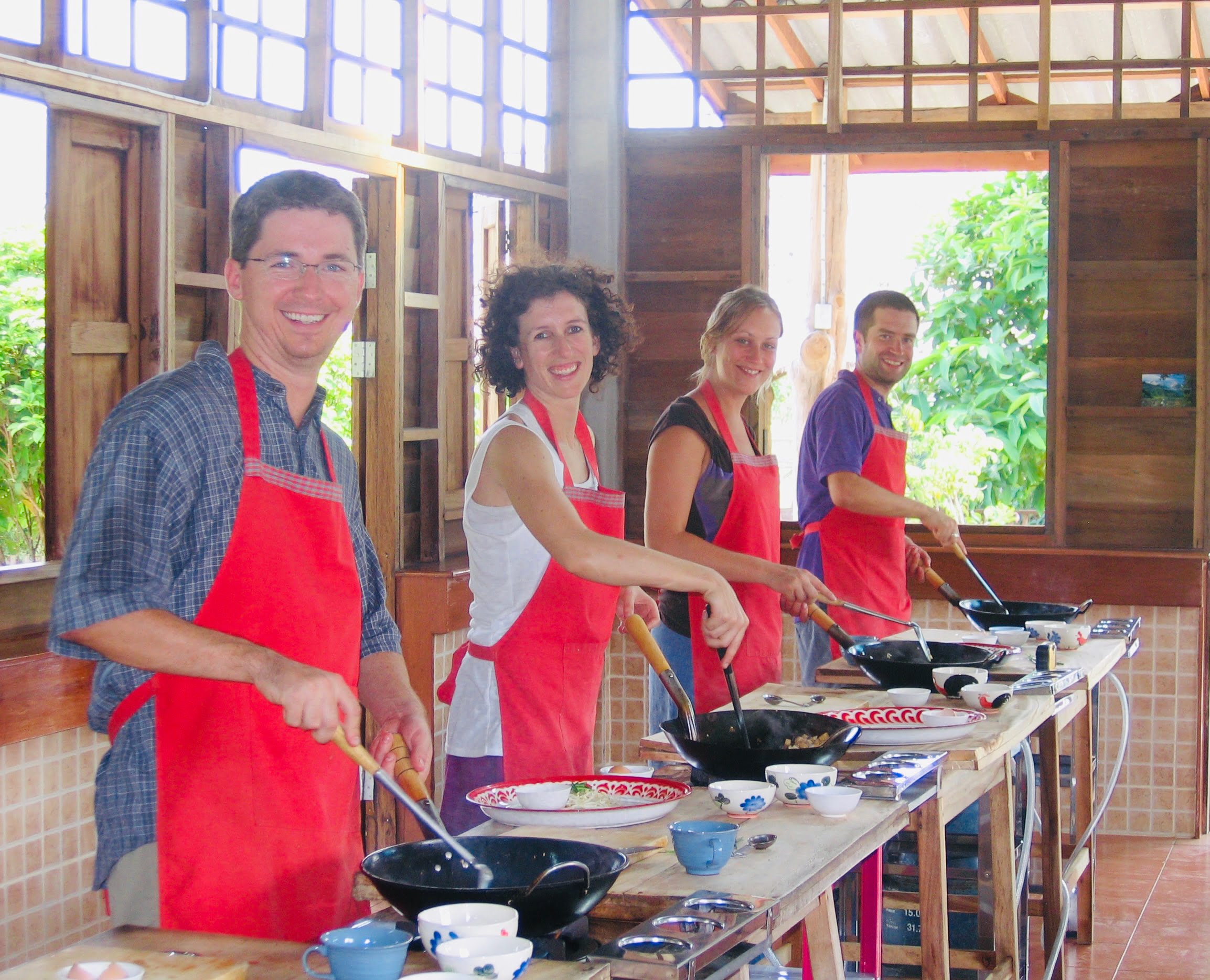 Our cooking class will start with pounding Thai herbs into a curry paste ( one mortar=one person ). In our kitchen each person works at their own cooking station. You will start cooking the dishes that you have chosen from our menu under the guidance of our Thai chefs. Please remember: our class is completely hands-on, you will be able to cook your entire meal from start to finish all by yourself!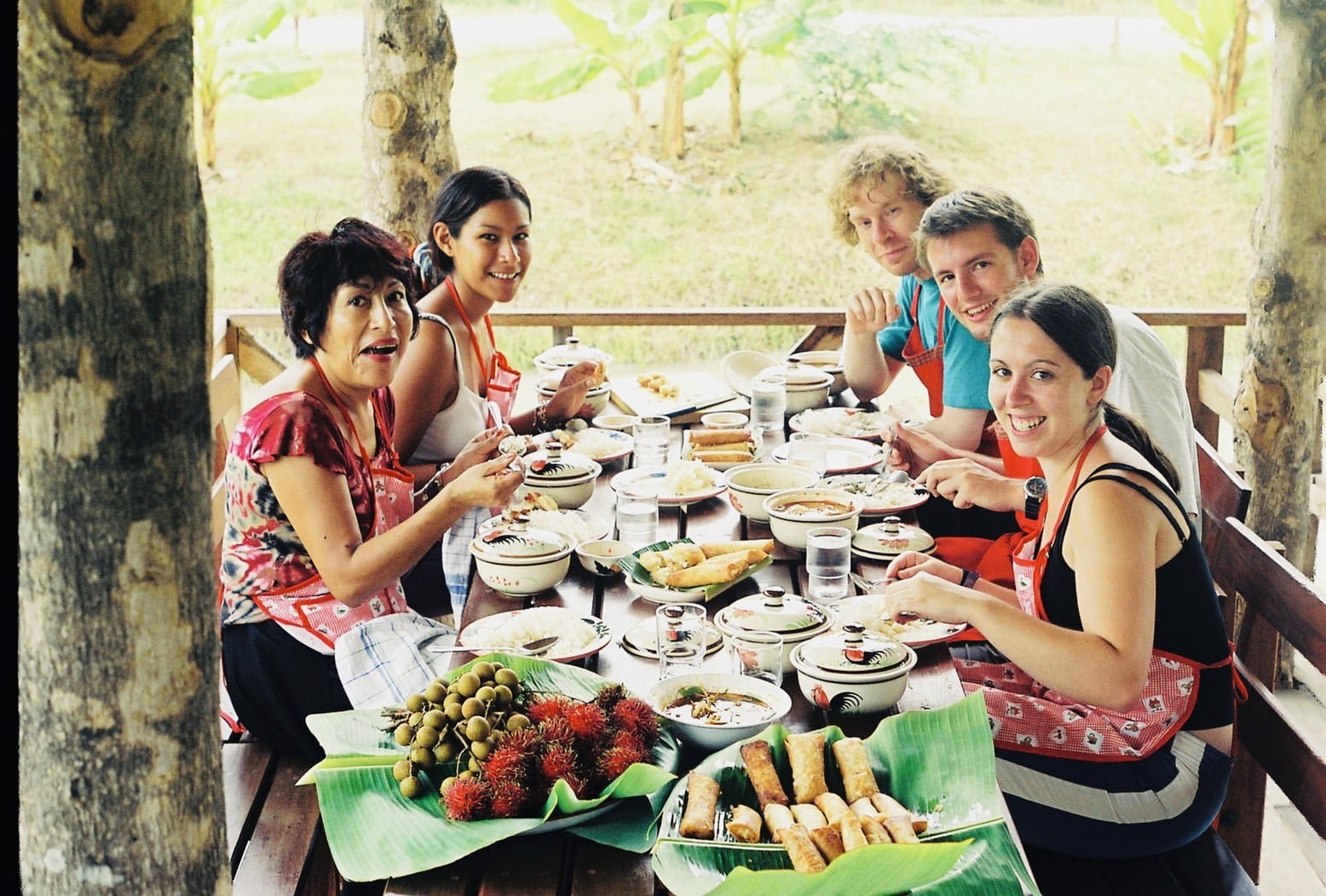 Time to taste what you have been cooking. Eat together with your friends of the cooking class. After the class, you will receive our full color recipe book including all recipes that we prepare at our cooking school. Your friends and family will be happy when you re-create all what you have learnt at home again!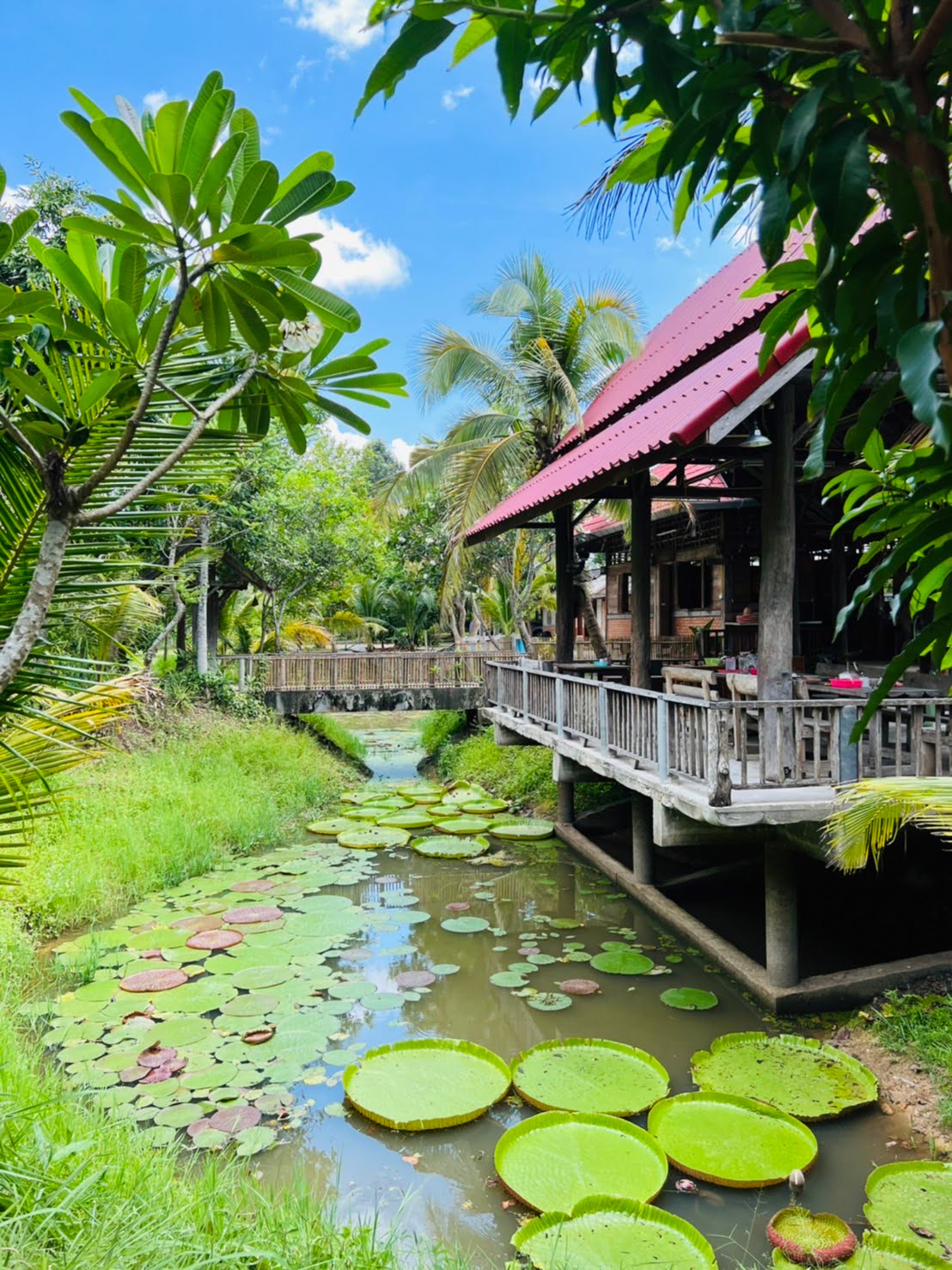 In our Full Day class you will have time to sit down and relax, take a walk and admire our beautiful farm. Enjoy your day out of the busy city, because that is what we want to achieve: a day for you to learn and see a different Thailand. You will have a wonderful memory of your day at our cooking school and farm.